Max & Molly is not just another dating app. Designed for pet lovers, it offers entirely a new way to socialize with possible matches that makes the dating experience fun again.
"We wanted pretty much all the features that popular dating platforms offer and some more. The user experience must be fun and intuitive. Of all, it had to be a universal solution at a fraction of the cost compared to other popular sites."
– Customer
THE CHALLENGES: The solution had to be interactive and easy to use. Simplicity and fun experience was the key.
Providing fun and unique dating app experience for pet lovers. Blue Whale was contacted by clients interested in creating a new dating app focused on users that had pets. In addition to the pets theme, the client wanted users to be able to post a video of themselves on their profile, instead of just photos like in most dating apps.
Location-based matches
The smart algorithm constantly offering possible matches
Video profiles
Twilio integration for interaction
A scalable back end to meet millions of users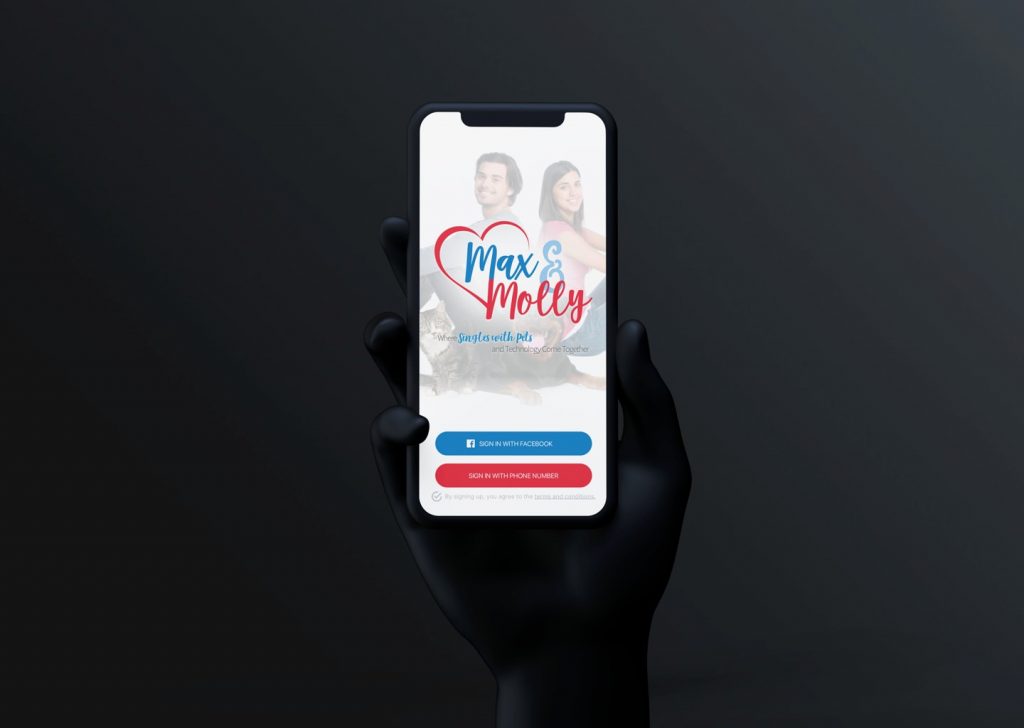 THE SOLUTION: Easy to interact, fun-filled experience and intuitive designs was the key.
Using ReactNative allowed Blue Whale to create native iOS and Android apps in less time, using fewer resources and at a fraction of cost. After completing a brief profile and uploading a 20-second video of themselves, auto-location allows the app to show users other potential matches nearby. Once two compatible users have matched, they can communicate right in the app using the integrated text chat.
Tools used: ReactNative (for iOS and Android), Twilio for interaction, Google Maps API, RoR, AWS, Firebase for push notifications.
– Solutions Team
THE RESULTS: Pet themed beautiful dating app that not only offers an easy way to socialize but also makes the whole dating experience fun again.
An intuitive user experience and creative designs combined with a streamlined cross-platform development process. The Blue Whale team was able to expand on clients existing branding and logos to develop an exciting and easy to use dating app.
Features: Profile Videos, Integrated Text Chat, User and Pet profiles, Real-Time Notifications, Location-based auto-matching algorithm, Web Administration Module, Scalable back end designed to handle multi-million users.
– Customer Success Team