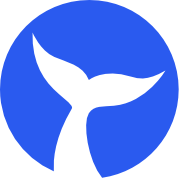 App concept testing is a procedure to test the feasibility of the app before you start working on it. At Blue Whale Apps, we have a team of researchers who will conduct in-depth research for app concept testing to ensure that your idea is feasible and productive to gain a huge success in the market.
There is a common misconception that app concept testing is only needed when there are similar apps available in the app stores and not for a novel idea. Well, it is a misconception as we just mentioned above. What if your idea is novel and productive, but your target audience doesn't want it?
With app concept testing services, we can identify and uncover the unique preferences and interests of your potential audience. If they are interested in what you are about to offer to them, it might make your idea a jackpot and on the other hand, if they don't want similar services or solutions, you might end up saving a huge amount of money, time, and efforts. You have a win-win situation here when it comes to app concept testing. 
There is another misconception that the app concept testing is applicable only for gaming apps. It is also not true. Before you start working on any app, allocate some time to go for app concept testing to get a competitive advantage over others.