In order to work efficiently and effectively, your company may need a CRM and sales enablement app. If you're not familiar with that, it's a tool that will have the custom resources needed for your operations. This may include content and functions that your team members can use to effectively manage and sell your products.
At Blue Whale Apps, we can create a tailored solution for your CRM and sales enablement needs. Since our inception, we have been a trailblazer in Virginia's app development scene, providing full-cycle application development services and digital transformation solutions. Over the years, our experience and passion for excellence have allowed us to receive international praise and recognition.
Blue Whale Apps was named as one of the Clutch B2B leaders in the global CRM & Sales Enablement App Development space.
Clutch is the leader in connecting global service providers with corporate buyers from around the world. The ratings and reviews platform publishes the most extensive and referenced client reviews in the B2B services market.
Only the best-performing companies receive Clutch Leader Awards, so we're incredibly grateful for the recognition. Words cannot fully express our gratitude and appreciation for Clutch. We are proud to receive a back-to-back-to-back award from their platform.
We want to thank our clients for helping us get this achievement. We appreciate each and everyone who took the time to leave us their review on Clutch. Their amazing feedback continues to motivate us to work even harder.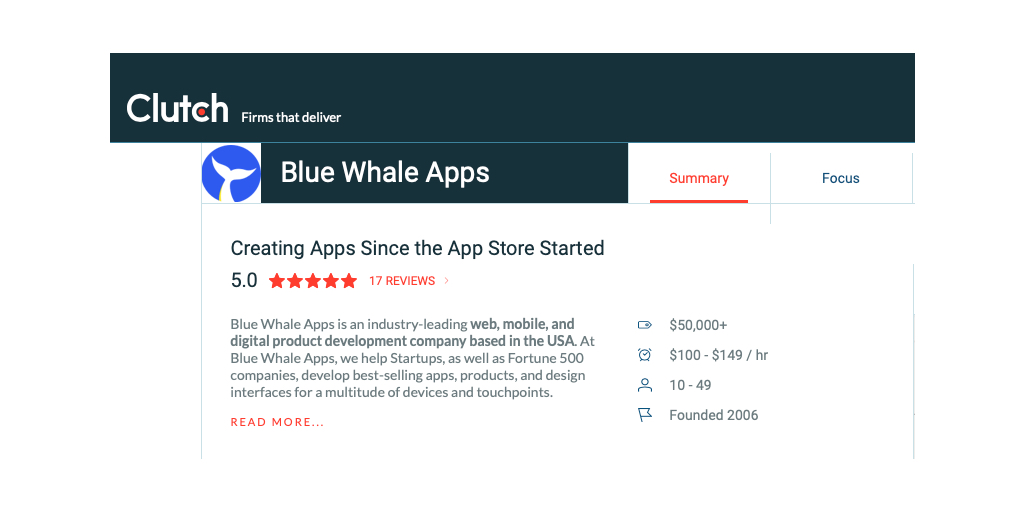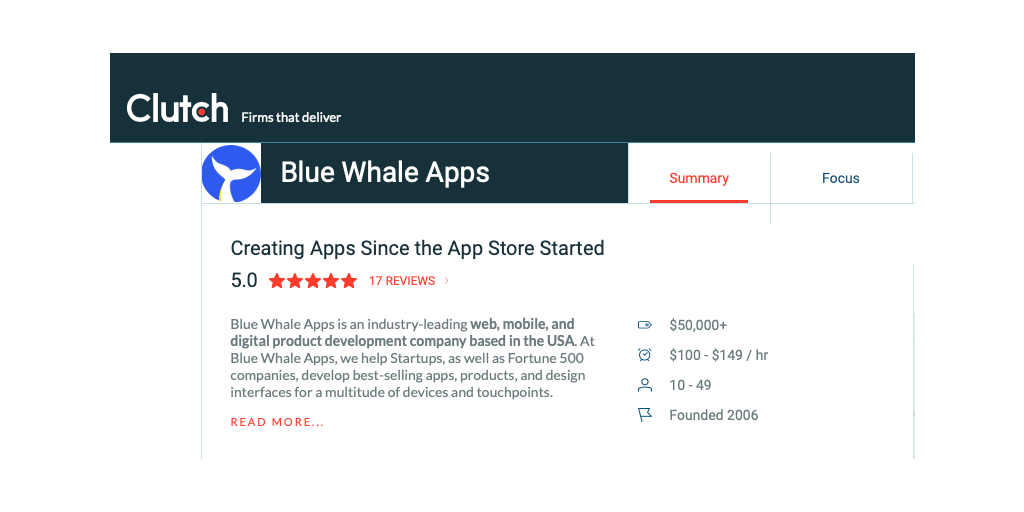 Lastly, if you're looking for a full-cycle development team, you don't need to look anymore. We are here to help you bring your dream project to life. Drop us your requirements and let's get in touch.