The COVID-19 pandemic has turned the world upside down, like a fictious nightmare coming to life. The impact is immeasurable for businesses far and wide. Just thinking about it sends chills up our spines.
Even the major economies with advanced medical facilities and resources, are unable to keep up with the crisis. The ratio of patients being admitted on a day to day basis to the number of healthcare providers and medical staff at hospitals is unbalanced.
To provide relief in such a situation White house liberalized the Medicare and health policies with reference to telemedicine. Centers for Medicare & Medicaid Services has received praise for lifting restrictions on telehealth medicine services in the time of the Corona outbreak.
Telehealth in the time of crisis is a more preferred option to share information, cure, contact, care, education, awareness and monitoring access to remote areas.
The AMA (American Medical Association) has made an announcement to liberalize the Telemedicine facilities to curb adversity of pandemic.
Rise of 'Telehealth'
Why did it happen?
To minimize loss during the CoronaVirus outbreak most of the nations all over the world are practicing quarantine. The fact remains that even if you are not a victim of this deadly virus, you may have another chronic illnesses like diabetes, blood pressure or you may just be pregnant. In such cases, visiting hospitals may become really dangerous and inconvenient. This is when Telehealth comes into picture.
Below are a few stats that show you that you just can't overlook the future of 'Telehealth':
American Telemedicine Association once claimed that half of the hospitals have a telepath program of some kind.
'e-Visit' reports that around 7 million people are currently signed in for the 'Telepath' services.
The healthcare-related technology market that has a quarter reserved for telehealth, reveals BBC research.
The global market for telehealth is expanding tremendously. More companies are investing in telehealth. Telehealth is expected to reach a $266 billion mark by 2026 per Fortune Business Insights.
'Necessity is the mother of invention' and it's the time of highest necessity. Services which could be delivered at your doorstep are no less than a boon at this hour of crisis.
How is it shaping up?
Economical Solution:
American population spends a significant part of their income on healthcare. A physical visit to the healthcare facility or an appointment of a good doctor costs more than digital prescription. In 2017 US healthcare expenditure rose to 3.9% which is around $10,739 per individual. As the baby boomer population gets transformed into old age individuals utilizing increased healthcare facilities these costs continue to rise.
Prior Continuous Evaluation reduces the possibility of major ailments:
When do you think about consulting a specialist or an expert?
Mostly when you already know that you are severely sick. With telehealth, you can get access to health care professionals who can be consulted at the right time and at the right place. This reduces the amount of effort needed to get help.
Telehealth promotes people to have more engaged experience with their providers. The AI and Chatbots help keep patients informed at any time and can enhance customer experience, anytime anywhere. Automatic reminder systems of appointments and remote physician consultation have reduced the hurdles which imparted laziness and ignorance about health issues.
FDA has recently authorized many healthcare platforms offering telehealth services. Some of them include reSET, Well Doc's Blue Star and Proteus Abilify Mycite. FDA approval makes these companies a credible part of the country's healthcare system.
Five Use Cases of Telehealth:
Telehealth involves apps and services which can be easily installed on your laptops, phones and other devices to provide continuous evaluation of your heartbeat, blood pressure, stress level and many more. These everyday evaluations help you stay tuned about your health.
Case 1: To understand the concept of telehealth and its implication, let's see how telehealth works for mental health patients.
Maintains Confidentiality
Mental health is associated with many stigmas. Patients often feel a bit constrained by societal norms when it comes to mental health treatments. 'Telemental health' platforms allow such individuals to consult a specialist or doctor without hesitation.
Most of the mental health experts say that cases of patients dropping mid of the therapy sessions is very high. This problem can be easily solved with virtual video sessions. Once you can visit the therapist or doctor in person and then further sessions can be easily conducted in the comfort of your home.
Connecting Remote location
The number of quality mental health experts or any other medical facility is almost nil in rural areas. Telehealth connects the rural population to medical professionals in community hospitals. This saves their time and cost of travelling for a 2-hour therapy or appointment.
Case 2: Cardiology
The number of people undergoing heart illness is rising at a fast pace. American Heart Association Research revealed Heart disease (Coronary Heart Disease, Stroke, Hypertension) to be the number one cause of death in America.
13% of deaths in 2016 occurred due to Coronary heart disease
After every 40 seconds, a case of stroke was reported in the US
In 2016 there were 366,494 deaths reported due to sudden cardiac arrest
These conditions are worsening day by day. Doctors and hospitals have adopted telehealth to reduce these horrifying numbers. These include:
Day to day analysis of diet and internal metabolism via apps.
On-time appointments with doctors to keep track of any complications.
Online prescriptions and post-operation scheduling of appointments.
AI-enabled chatbots for a quick consultation at any point in time.
Software tools that can help for your next telehealth 2020 Project
Statista report says telemedicine and telehealth technology solutions will attain a value near to $40 million next year. With growing healthcare demands the value number may also rise.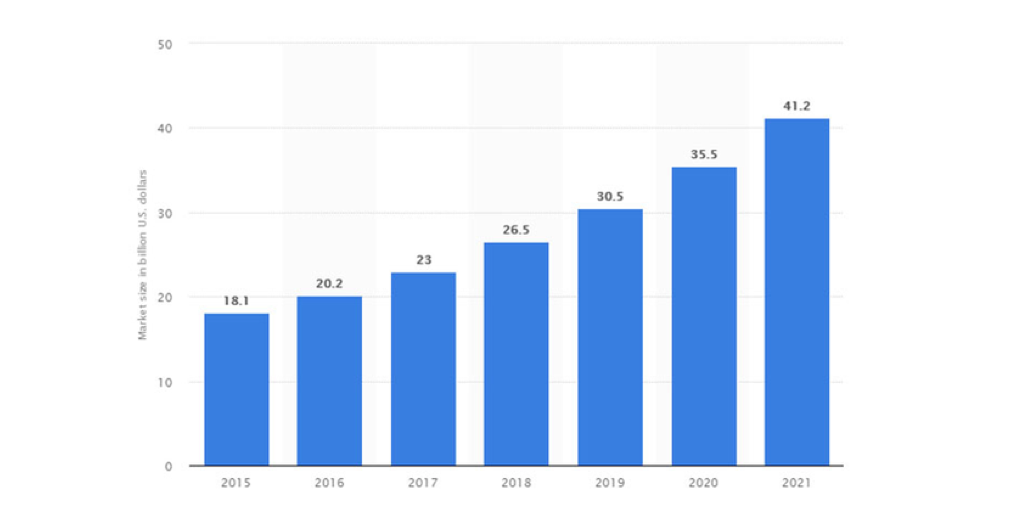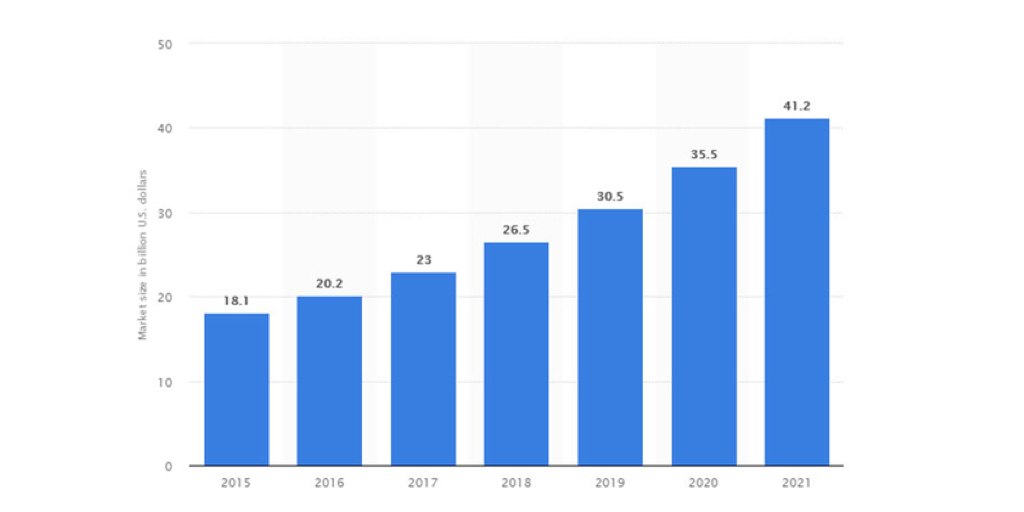 If you want to be a part of this technology health revolution and start your telehealth project in 2020 then keep these points in mind before signing up for any software for your business. These are must-have essentials of software for a pilot telehealth project.
Appointment Calendar
Infinite Video Sessions
Technical Backup
Secure Document sharing
HIPAA Compliant (Maintaining Confidentiality) Reporting and Analytics Enabled
Video/Audio/Messaging SDK and API for Enterprises in 2020
1. Video Calling SDKs (e.g Twilio, Quickblox)
100% Customizable Solution
Video Conferencing
Live Broadcasting
Screen Sharing
Push to Talk
VoIP Calling
SIP Calling
2. Sinch SMS Video & Audio Calling API Features
Cross-platform Integration
Screenshot Pause and Resume
Stream Extensive Platform Documentation
3. Cometchat Chat SDK & API Calling SDK Features
Cross-platform Performance
92+ integrations
One-on-one or group video chat
4. Agora Voice & Video Calling SDK Features
One-to-one Video Calls
Group Chat Video Calling
Encryption
Pay-as-you-go pricing methods
Elaborative Use of Apple health Kit
Apple health kit serves as a repository for information related to the health of the owner. The data available in the repository can be shared with others on the iPhone or Apple watch. Since a major portion of the information could be confidential therefore user's permission is a priority for sharing data.
How does it work?
Three processes occur in Apple health kit
Data collection and storage.
Analysis
Social interaction and sharing.
The health kit is like a hub where you can select the things you wish to keep track. These include step walked in a day, weight measurement or a group health challenge. The most interesting part is here all your information is calibrated in a single platform. You don't need separate apps for every single function.
Sometimes this may also add fun when you share data and create challenges amongst your friends like a group health activity.
Integration with Apple Watch and Smart Wearables
The HealthKit App can be synced with your Apple Watch or iPhone. It can be easily set up in a few simple steps.
Before using HealthKit, you must perform the following steps:
Enable HealthKit in your app.
Ensure that HealthKit is available on the device.
Create your app's HealthKit store.
Request permission to read and share data.
It is specially designed for iPhone, iPad and different cross-platform devices.
Features:
Swift
Core Audio Framework
Audiokit
Amazon Web Services
RoR
Blue Whale Apps Has Wide Experience Creating Health Care Products
At Blue Whale Apps, we have an incubator for providing an apt environment for your project to grow. Technology experts and skilled creators design apps which help in scaling your telehealth business.
1. Mobilears App:
This app has been designed to make a handy hearing test. This is a HIPAA compliant, FDA, ANSI certified app eradicating the need to visit a hearing lab. The app minimizes the travel cost and saves time.
2. Childhood Apraxia of Speech/Dyspraxia (Apraxia Apps):
Apraxia is a condition when an individual finds it difficult to speak clearly. The lips and mouth movement are restricted.
Blue Whale has collaborated with NACD (National Association of Child Development), a non-profit organization, to develop a series of Apraxia apps for such children.
Age oriented Speech therapy with multiple Phonemes
The app has a simple user-friendly interface which ensures flexible use. There are four apps which have been divided successively to improve motor abilities in children.
1. Speech Therapy – Apraxia
2. Speech Therapy- Apraxia Words
3. Speech Therapy- Apraxia 2syllables
4. Speech Therapy- Apraxia endings
The NACD approved home speech therapy for iPad can be used by:
Adults suffering from apraxia
Speech therapists working for individuals suffering from apraxia
Parents working with children with apraxia
Conventional articulation practice.
3. Checkup – Patient Monitoring App
This app has been designed to keep the loved ones of the patient in a hospital informed about their condition. This is also an iPhone app.
How does it work?
Push Notification
Integrated Text message Invitation with deep linking
Interactive Maps for selected hospitals
Medical Dictionary
Scalable back end
4. Healthpro app
This is an elegant and intuitive healthcare app for independent health professionals. It gives them power to extend their services in online space seamlessly.
How does it work?
24/7 online real-time scheduling
Client management
Flexible billing options with payment processing
Automated Reminders
Customized Promotions
Experts at our platform are skilled in crafting healthcare products. We are an award-winning healthcare app development company that provides award- winning mobile healthcare solutions to the world's leading health brands. Blue Whale Apps services are the perfect launchpad for your telehealth project in 2020.