Big Data: Driving Digital Transformation
Big Data is the buzzword these days! Touted as one of the most definitive sources of competitive advantage, it is the hottest information technology being adopted by almost every industry.
So, what exactly is Big Data?
Big Data is termed as the collection of large and complex structured or unstructured data sets or information that is difficult for standard tools to process. Bridging the gap between enterprise and its raw data, Big data is basically a combination of various enterprises, social, and machine data
With the rise of social media and various other internet platforms in combination with other conventional methodologies, we collect almost two-and-a-half quintillion bytes of data every day. This exponential amount of data generated from all imaginable fields is monitored digitally.
Gain Insights and Extract Value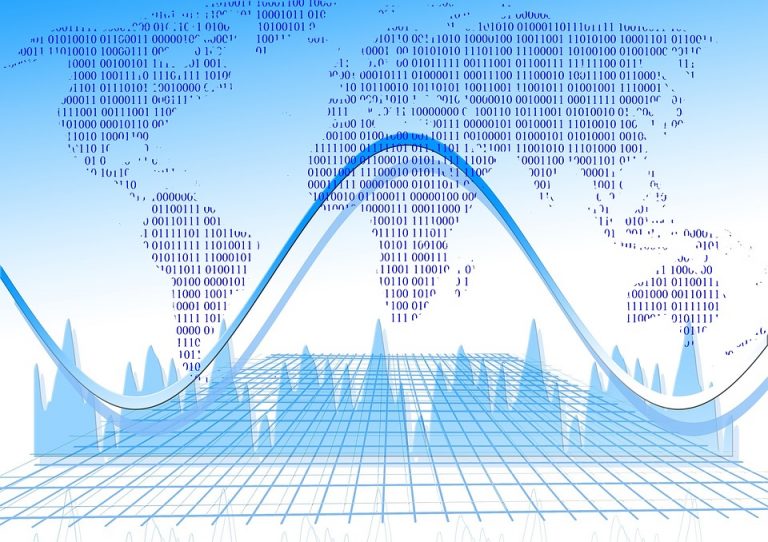 Big Data Analytics has been around for quite some time, but only recently enterprises have understood its value and are exploiting its advantages. Enterprises are now focusing on using their data collected from consumers to climb up the ladder of success and take important strategic decisions based on data-driven insights.
Almost all departments like finance, healthcare, education and more have adopted this technology with IT being on the top. This is clearly an indication that big data is moving from an experimental endeavor to practical pursuit within the organization for success. Not only can businesses improve productivity by shifting from manual to automated processes, but they can also see a significant boost in their profitability.
Some key takeaways include the following:
Ranking 20thamong 33 key technologies, Big Data is of greater strategic importance to businesses than the Internet of Things (IoT), Business Intelligence (BI), Location Intelligence, etc.
The fastest adoption of Big Data is occurring in the Technology, Finance, and Healthcare sectors.
Data science/Data Warehouse are among the most important Big Data Analytics use cases other than the Internet of Things (IoT).
More than 75% of companies are currently using big data processing.
Big Data has opened up a whole new of world of exponential possibilities impacting the business landscape in every industry from SME's to Fortune 500 companies. Enterprises can visualize consumer behavior, measure success, build loyalty and make sound decisions about content upsell, process scheduling, and how to promote their services to different audiences using big data analyses. Data science also influences the customer's decision based on quality recommendations, viewer engagement, and product discovery which also impacts other key business drivers.
Optimal utilization of Big Data
Once you have decided to use Big Data Analytics for your company's growth, get ready to use the deluge of information coming your way. With so much of data generated on an everyday basis, how best to optimally wield the power of big data?
Identify the nature of the data and align it with your business objectives
Proper use of big data can help cut down the product price and reduce wastage
An authentic cloud-based software can collect more exclusive data, save in-house team time, and reduce integration cost
Always hire a qualified data scientist having in-depth technical knowledge to help you interpret the data, as well as store and organize it appropriately.
Look for good third-party vendors who can help you with this transformation
OUR CUSTOMIZED BIG DATA SOLUTIONS AND SERVICES
Today, enterprises have to face challenges like high volumes of dynamic data, complex multi-cloud environments and data management and integration. At Blue Whale Apps, we have dedicated data scientists who can help you address these challenges head-on and identify on-going consumer demands, new revenue streams, enhance consumer satisfaction and reduce costs by putting your data to work.
Our comprehensive portfolio includes software-defined solutions and applications coupled with best practices to simplify the transition to an analytics-driven enterprise for competitive advantage. Make the most of your resources using building blocks and unlock the value of your data to align business KPI's and consumer behavior. We solve complex enterprise problems by offering services like:
Big Data Strategy Consulting
Big Data Infrastructure Set-up and Support
Big Data Development Maintenance and Support
Data Mining and Insight Services
Real-time tracking and monitoring
Real-time reporting solutions
Real-time data streaming
It's time to capitalize on the value of your large business data with infrastructure that is optimized to deliver game-changing and valuable insights. There are many enterprises in the market who have upped their ante with their ability to make smart, quick decisions based on data-driven insights. So, what are you waiting for? Scale-up your enterprise with cutting-edge big data solutions in order to stay afloat in the tough competition!