What is an eCommerce Loyalty Program?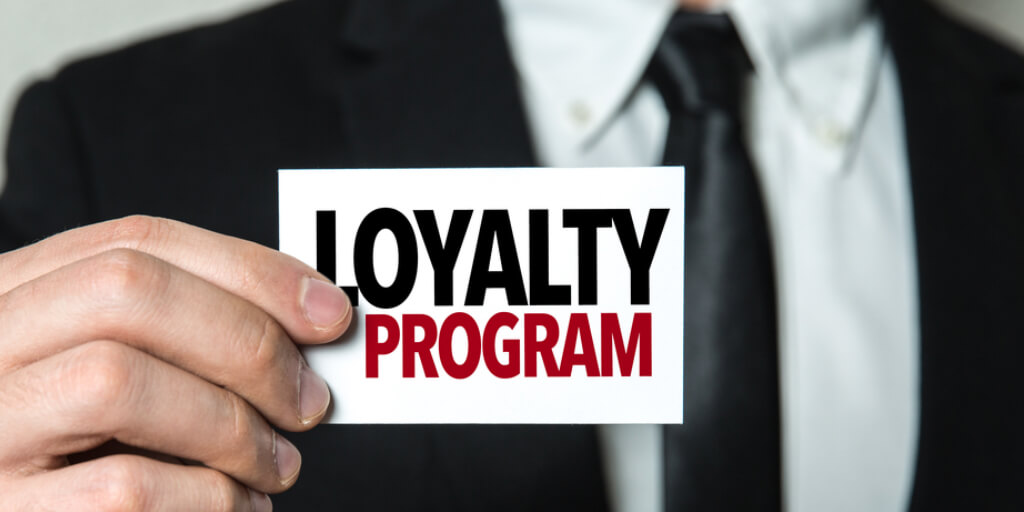 An eCommerce loyalty program can be operated in a wide range of forms, but at its core they have three main purposes, to boost sales, persuade customers to shop more often, and improve customer retention.
Brick-and-mortar shops have been running loyalty programs for many decades in the form of paper vouchers. They realized as competition increased and many shops were offering the same product, that competing on price alone is just a race to the bottom. So another method needed to be devised to keep customers coming back.
Of course, things have moved on and in the online world competition is even greater, customers are not even constrained by the geography of the shops they use anymore. So customer loyalty programs are more important than ever before. Fortunately, there is now a wide range of new ways to keep customers coming back. In this article, we will look at what the options are and how to get started setting one up.
Why Do You Need A Customer Loyalty Program?
Firstly, the cost of acquisition of a customer is generally much higher than the cost of keeping existing customers. Costco for example has calculated the cost is 5 x less to retain a customer than to acquire a new one. And loyal customers can spend 67% more than new customers. [https://www.business.com/articles/returning-customers-spend-67-more-than-new-customers-keep-your-customers-coming-back-with-a-recurring-revenue-sales-model/]
And although the main focus of a customer loyalty program may be to retain existing customers, the right offers will also help to win new customers and to convert first-time buyers into regular customers. It is even possible to use a loyalty program to win back lost customers. Using technology to identify and track customer interactions with your brand and website or app. With app-based loyalty programs, it is possible to keep a much closer relationship with current customers by using push notifications to remind them of new or expiring vouchers and offers, for example.
It is also possible to understand your customers much better by identifying their preferred products and shopping times and locations. Knowing who your best customers are and what they like is an important part of designing a loyalty program that works.
A well-designed customer loyalty program can also help you recruit great brand advocates and influencers by rewarding their social media interactions with your brand.
In reality, most retail businesses should be running some kind of customer loyalty program. The only companies that can get away with not doing it are brands that are so strong there are no identical alternatives, like Apple for example. Apple customers are generally so loyal to the brand identity that they would not consider any other alternatives.
But assuming you are running an eCommerce business where your customers can get the same products from a competitor, let's see how you can design a loyalty program that achieves all of these goals.
If you need any final proof that your eCommerce business needs a loyalty program, even Amazon, who are the masters of eCommerce runs one and they already own 50% of all eCommerce sales in the US [https://techcrunch.com/2018/07/13/amazons-share-of-the-us-e-commerce-market-is-now-49-or-5-of-all-retail-spend/]
Although technically they operate what should be regarded as a premium loyalty program, more on that later.
Designing A Successful Customer Rewards Program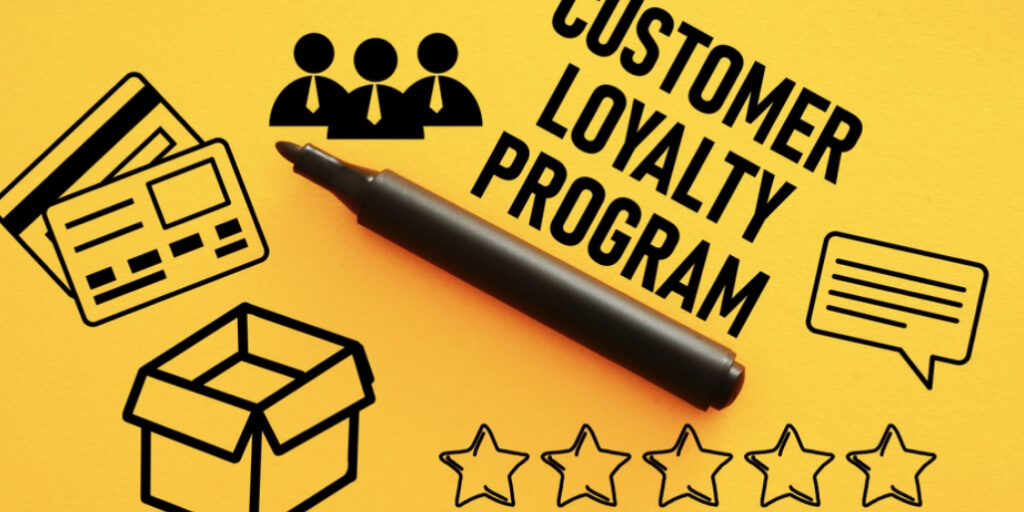 What's in it for the customer?
There are many ways that you can reward your customer as part of an eCommerce customer loyalty program. The most obvious examples are discount and rebate vouchers or coupons but there is a lot more to it than that. Reward schemes can allow them to build up points that can be redeemed on a range of different products and merchandise that you offer in your store or special offers or experiences that are not part of your inventory. You could also make available special unreleased products that can only be acquired as part of the rewards program.
How will customer redeem their rewards?
It is important when designing a rewards program that it includes some sort of goal for the customer to work towards. A tiered system is a great example of this, where, as the customer reaches a series of milestones that elevate the level of their rewards to a new higher status with bigger benefits. This can often result in customers making additional purchases that they would not have otherwise done, to reach the next level.
It is important that every customer is made aware of the program and is kept well informed of their progress and status within the program. But always focusing on the redemption experience rather than the rewards themselves.
When the program is built right into your store and app it provides the least friction in the way your customers interact with the program and it is easy for you to automate reminders to participate in the program at key moments as the customer interacts with your platform.
Above all the way your customer interacts with the program should be an easy, seamless, and natural process filled with prompts to participate at key moments along the way.
Rewarding behavior
A well-designed loyalty program should go beyond just the points and discounts model. Rewarding your customers for behavior is key to making the most out of any rewards program. For example, customers should be rewarded for giving good reviews and sharing on social media. Friend referrals are another important action that could be regarded, although technically this would be regarded as a referral program rather than a reward. You can also reward them for logging in and rating their purchases and your service levels. Filling in surveys and questionnaires can also be included and these all provide a way for you to find out more about each customer and what makes them buy. Gamification of any interaction with your brand and online properties is the key to building customer engagement around your loyalty program and making it a success.
Premium rewards programs
As we touched on earlier Amazon operates a paid premium loyalty program called Prime which includes faster delivery as well as streaming media services, TV, and audio. This kind of subscription-based program can work well because once a customer has paid for the premium program, they are much more likely to give you all of their business to take full advantage of it. This kind of premium loyalty program is used by companies like American Express which have annual fees for their top cards but offer airport lounge access and a range of insurance products and other perks with their gold, platinum, and black cards. So it depends on the type of business and products you have if a premium rewards program would work for your business, if you have some VIP or exclusive access products with real value that you can offer with paid membership then it could work very well.
How to Implement a Loyalty App?
Your eCommerce loyalty program should be built around a loyalty hub on your website and delivered via your app. So for the maximum effect, your loyalty program should be built right into your eCommerce platform and app. This provides seamless integration with every purchase and a granular understanding of your customer interactions with your platform. And it allows you to automate the process of keeping the customer well informed of their progress in the program and when they need to take action, this can be done using push notifications and in-app messaging.
Overall you should be designing a rewards experience that is exciting for your customers and filled with levels of achievement to work toward, and surprises to keep them engaged.
Blue Whale Apps provides an eCommerce consulting service that can help you design and implement your eCommerce platform or integrate an eCommerce loyalty program into an existing website and app.
Why not book a free consultation with one of our experts today to get started designing your loyalty program?